Iello
ROYAL VISIT
Regular price
$24.99
$0.00
Unit price
per
"I loved how accessible it was. It's super easy to learn, quick to set up and fast to play. It also presents a unique set of mechanics someone looking for a gateway-style game might not be familiar with." UNFILTEREDGAMER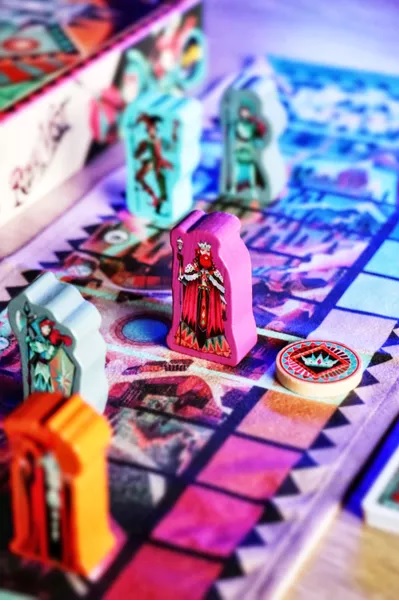 In this simple, yet thoughtful hand management game, players will be working to lure the King and his court towards your Chateau. Playing the right hand combinations can sway the royal court, earning you points. Victory can be yours if you're able capture the Crown Token or draw the king into your Chateau. Things can get tricky though as the royal guards will always be working to keep the king safe while the Wizard and Jesters special abilities can quickly shift the balance of power!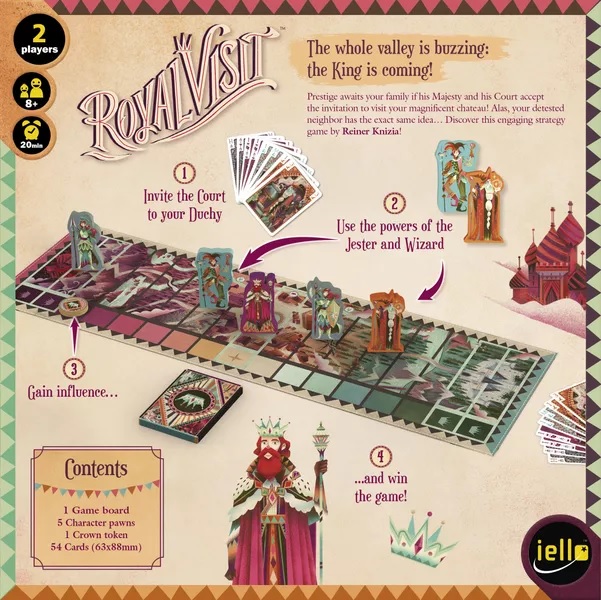 The valley is in turmoil: the King is on his way! What a pride it would be for your lineage to have the King's court taking a break in your castle! Use the powers of the wizard and the fool to attract the king to your domain, and become a legend in the valley!
This is the new strategy game by Reiner Knizia for 2 players: a smart and exciting tug-of-war game, where you try to use each character's ability optimally to make the court advancing to your valley!
Contents:
1 Textile board
5 Wooden Characters pawns (1 King, 2 Guards, 1 Wizard, 1 Jester)
1 Wooden Crown token
54 Cards
1 Rulebook
---