Devir
PARIS: LA CITE DE LA LUMIERE
Regular price
$26.99
$0.00
Unit price
per
PARIS: LA CITE DE LA LUMIERE
Paris: La Cité de la Lumière is a wonderful game that I would recommend to any couple, anyone who likes art, anyone who likes to quietly contemplate a move, anyone who is competitive or anyone who loves Paris. - Meeple Mountain
The goal of Paris: La Cité de la Lumière is to acquire the most points by illuminating the buildings you own while making sure your opponents cannot do the same. This is a game of rather intense strategy for such a beautiful and small package.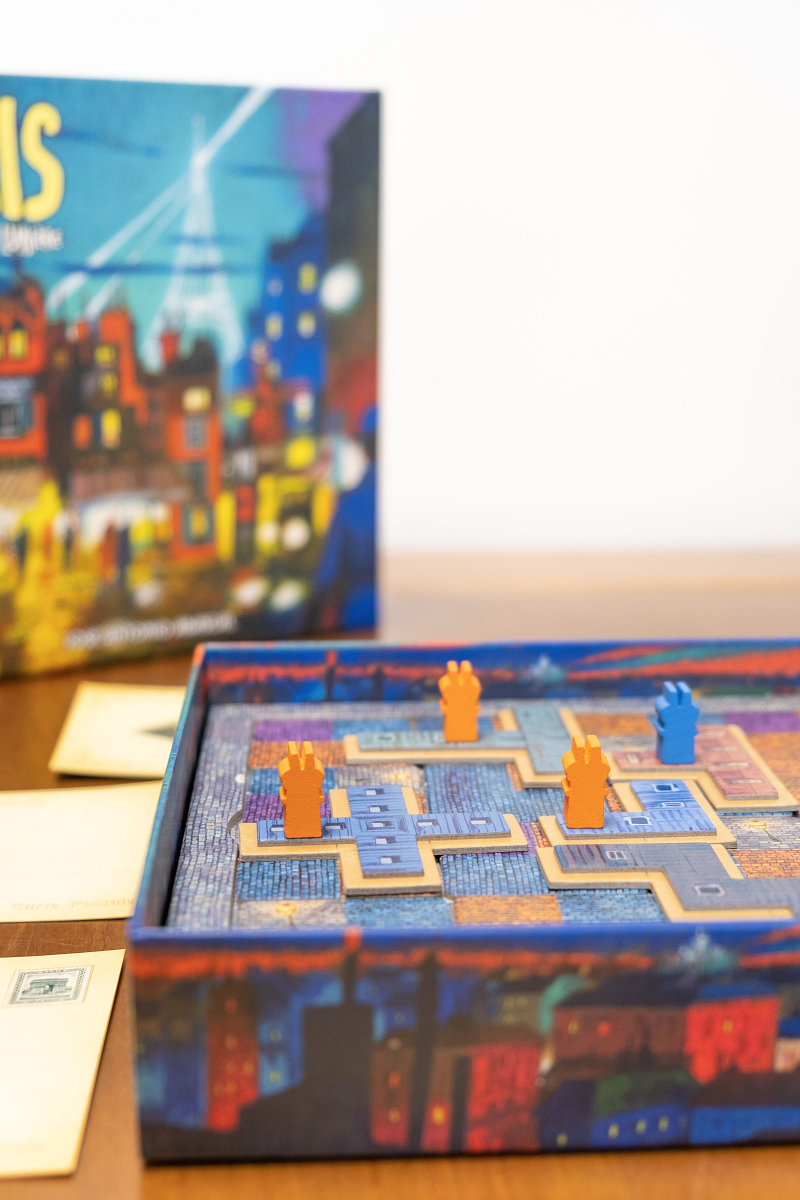 The most well-lit buildings are admired more highly by passers-by. In the first phase, players can either place tiles or grow their reserve of buildings. The cobblestone tiles are divided into 4 random spaces (their color, their opponents' color, a streetlight or a mixed-color space where either player can build).
Then, in the second phase, players build on top of their color or the mixed spaces, in effort to position their buildings as close to as many streetlights as possible. More streetlights solicit more adoration and points. The player with the best lit buildings steals the hearts of Parisian pedestrians and wins the game.
---